WELCOME TO HACNA XIII
Houston Area Convention of Narcotic Anonymous  Website
To register online click here!  Pick up your ticket(s) the day of the convention.  
Click here to download HACNA XIII registration form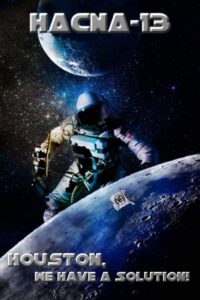 Book your hotel room now and pay later!
CLICK HERE TO BOOK YOUR HOTEL ROOM.
HACNA XIII convention is at the beautiful Hilton Hotel at 2400 Greenspoint Drive Houston, Texas 77060 Tel: +1-281-875-2222
HACNA Event Speaker Recordings http://www.hacna.com/na-event-speaker/
HOME GROUP PARTICIPATION
HACNA would like to play a music video of our Houston Area home-groups during the convention. To participate make a video of your home-group to the beat of EWF "September" and send it to hacnacommittee@gmail.com. The September link will take you to YouTube, skip the add to get the song.
About the Committee
Click on the HACNA Guidelines link to review the policies.
The Serenity Keeper Chairperson is in need of volunteers.
Please Contact Lance T. at laancetee2005@gmail.com.
I look forward to another opportunity to serve our community
Alan P